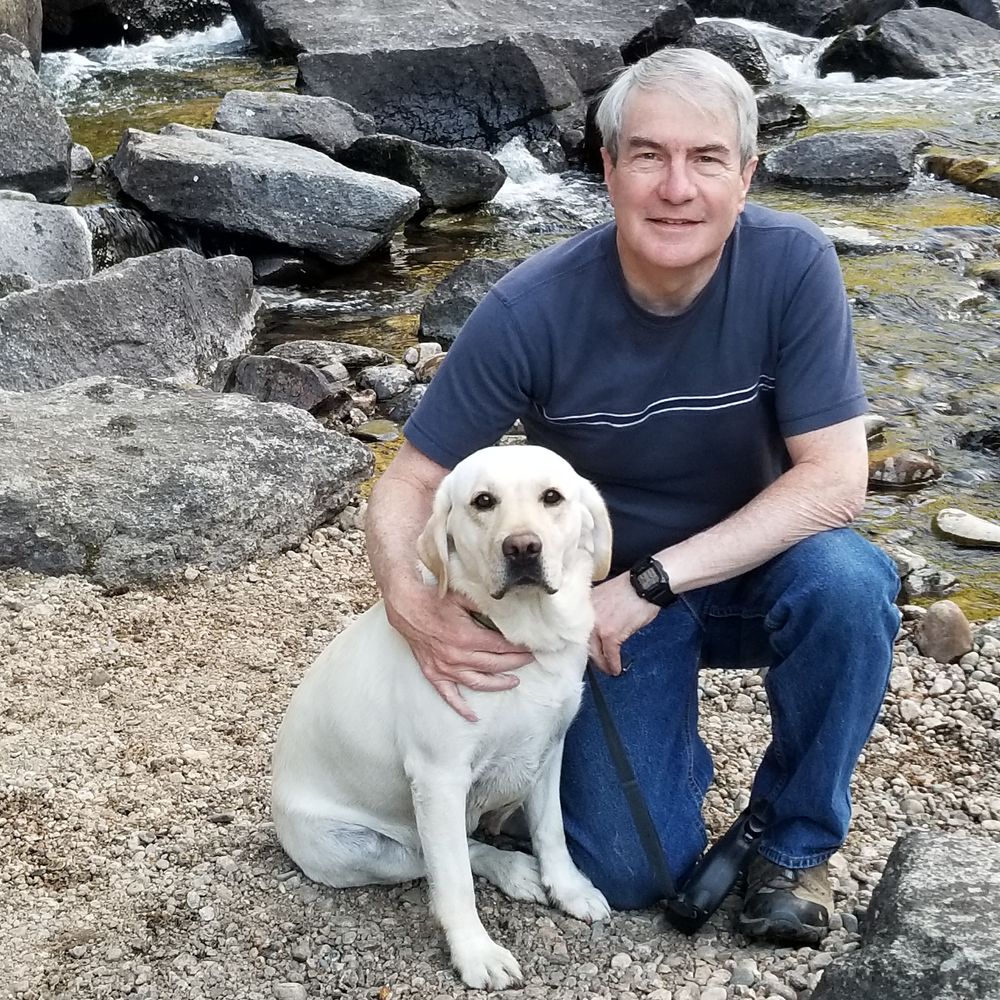 Singer. Songwriter. Speaker. Servant.
Stephen Rew's passion for music was inspired by his father. Mel Rew loved playing his vast collection of tapes for his children, especially when they were growing up in Ireland and didn't own a television. Mel Rew was often a song leader at the small, acappella mission field churches in Ireland and Holland where the Rew family worshipped, a role that Stephen would emulate years later.

Stephen was born in New Jersey, but the family moved to Ireland when he was eight years old. He grew up singing four-part harmonies in church, which taught him how harmonies work together to create music. He learned to love rock music while living in Europe at the peak of the British Invasion music during the late 60's and early 70's, and enjoyed playing drums to all of those great songs. After returning to the US, Stephen attended Auburn University, where he earned a degree in aerospace engineering and also met his wife, Deborah.
Because the Rew family traveled extensively and lived overseas, Stephen had the opportunity to fly, visit other cultures, hear a wide variety of music, and learn different languages. When he was just nine years old, Stephen made the decision to become a pilot. After graduating from Auburn and completing Air Force ROTC, he received his commission as a Second Lieutenant and served 14 total years in the United States Air Force, ultimately being honorably discharged as a Major. He has since enjoyed a career as a commercial airline pilot.
Stephen considers the most important roles of his life to be a follower of Christ, father to his son and daughter (now adults), and a loving husband. He has felt it a privilege to serve the churches he has attended as a teacher, deacon, and worship leader. Stephen served in relief efforts after the 2010 Haiti Earthquake and has returned multiple times in the last few years as he continues to support Lifeline Christian Mission. Known by his friends as a passionate and fun-loving man, Stephen enjoys teaching, acting, and singing – which he is liable to do on the spur of any moment. He continues to write and record music that he hopes will enrich the lives and spirits of others.

Inspirational Country Music Association (ICMA) Award Nominations:

2018 Song of the Year: "Hold on Tight"
2018 Songwriter of the Year
2016 Inspirational Country Song of the Year: "I Want My Country Back"
2015 Top 10 Music Evangelist of the Year
2014 Top 10 New Artist of the Year

Rew has recorded three No. 1 hit songs (Christian Music Weekly) and most of his singles have charted in the Top 20 of Power Source Music Nashville and Christian Music Weekly.